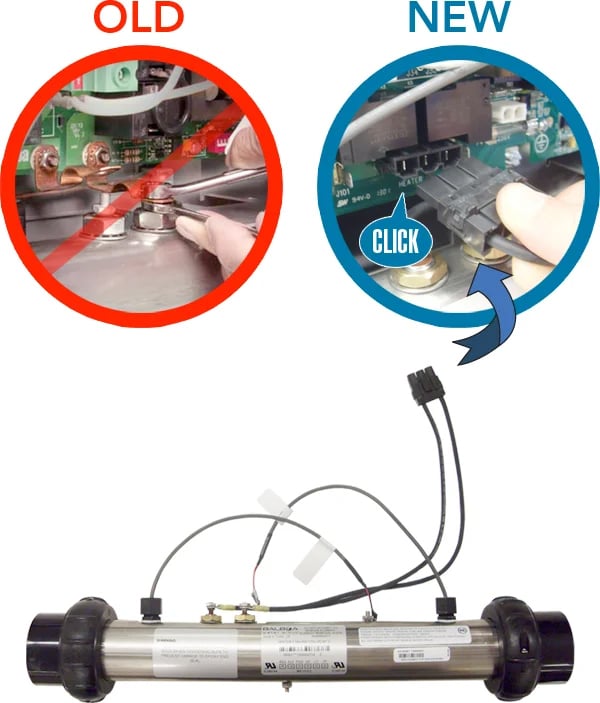 Incomparable System Reliability
The BP Series is the 1st in a newly designed and improved platform that focuses on reliability. The BP501 uses the same Zircaloy or Titanium heater elements as used in the VL and EL series spa pack. The new BP501 utilizes a more advance carbon based casing that is highly flame retardant and impact resistant. New Features such as quick disconnect heater elements, Wi-Fi Ready, and Press and Hold topside navigation buttons.
M7 Technology
The BP Series uses M7 Technology which is simply the best spa pack technology on the market. Completely digital circuitry means less failure, more accurate heating range (+/- 1 degree F). The BP Series now includes both a high range (80-104F) and a low range (50-99 F) operation. The Patented M7 Technology removes the need for pressure sensors and remote heat sensors common on other older spa packs. This unique technology allows the spa pack to be positioned in any location or direction (before or after the pump or before or after the filter).