Chemical Free Hot Tubing!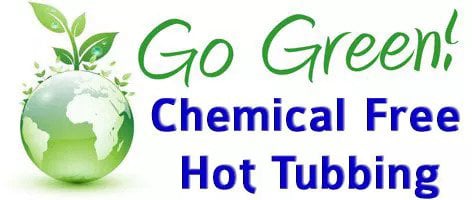 Unlike plastic or acrylic tubs, our wooden hot tubs are manufactured using a 100% renewable resource of cedar wood. The wood is harvested using sustainable forestry management. There are no fossil fuels or petroleum's used in manufacturing and no harmful wastes upon disposal.
It is very hard to find a customer who in this modern day is not concerned about the environment and the effects we are having on it. As such we offer sanitization systems that that are 100% Halogen free (no Chlorine or Bromine) Our systems are safe on even the most sensitive skin and on the environment! Using two of nature's most powerful cleaners Ozone and Ionization, our tubs can be used safely while producing the cleanest water available. Using a combination of both systems provides the best most effective water management.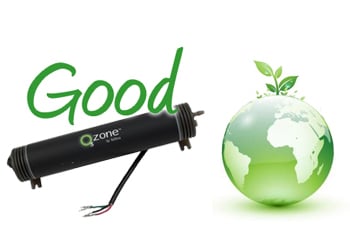 GOOD - Ozone
Ozone is natures cleanser and is 1000 times more powerful than chlorine in its ability to oxidize foreign matter including oils, and bacteria that can quickly form in a hot tub. It is the most effective sterilizer known to man, killing bacteria and viruses on contact. Ozone is made up of 3 oxygen molecules (O3) instead of two. Once Ozone is used up (oxidized) it reverts to pure O2 leaving no residual by products. Ozone is commonly used in municipal water treatment plants or in water dispensers found in grocery stores.
Northern Lights Cedar Tubs strongly recommends using an ozonator in all our hot tubs to ensure clean safe water!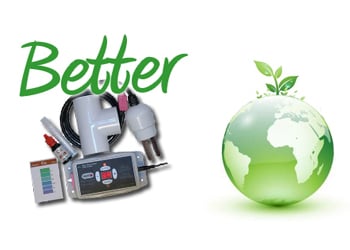 BETTER - Ionization
Ionization is a process that occurs naturally when atoms loose or gain electrons. Natural minerals when electrically charged act as ionizers. Unlike other systems, our Ionization system uses 3 types of metals (silver, copper, zinc) providing the best system on the market.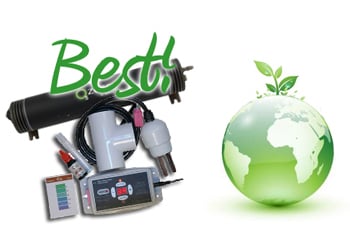 BEST - Ozone & Ionization
By using the combination of both systems bathers will experience the cleanest, clearest water with the least amount of maintenance. You can easily go away for a month and never have to worry about algae or bacteria. No harsh chemical smells or irritations and no more buying expensive chemicals! You can even drain your hot tub water on your lawn or water your flowers without having to worry about chemicals in the water destroying them.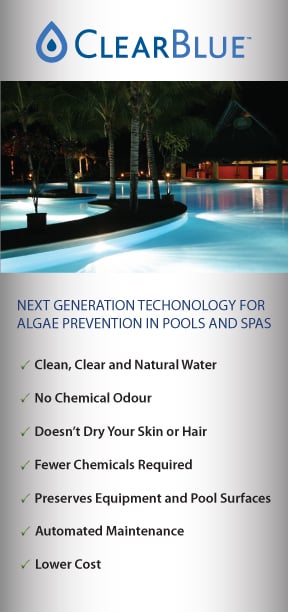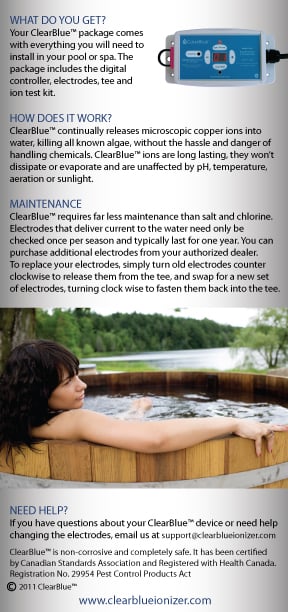 /chemical-free.html