DIY Hot Tub Assembly
Tools required: A DIY Hot Tub Kit normally requires only common house hold tools such as screw driver, electric drill, 1/8" wood drill bit, rubber mallet, 2 adjustable wrenches, saw or utility knife.
People required: two
Time: weekend project
Other required work: Create fo
1.) Prepare the foundation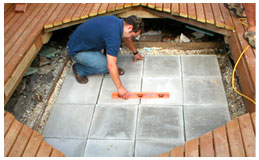 2.)Shipped with pre-assembled Floor
3.) Position the floor in place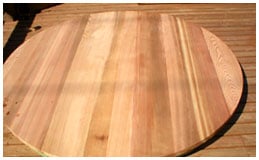 4.) Install the stave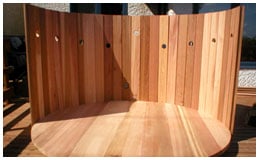 5.) Install seats in a DIY Hot Tub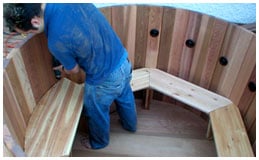 6.) Install plumbing in a DIY Hot Tub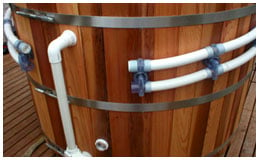 7.) Completed tub Enjoy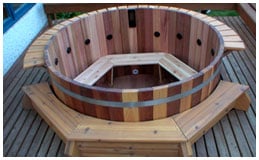 Our Videos
Even Canada's Worst Handy Man can Assemble!
/assembly.html