DEEP HOT TUBS - THERAPY HOT TUB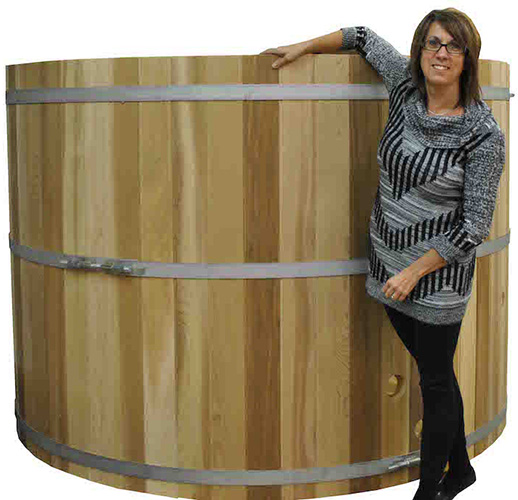 You asked for it, we designed it. The largest, deepest hot tub on the market! This hot tub stands 5 feet tall and is over 7 feet wide, this tub is designed specifically for therapeutic benefits. We designed this tub for two needs: Muscle Recovery and Muscle Rejuvenation.
2 Heating Choices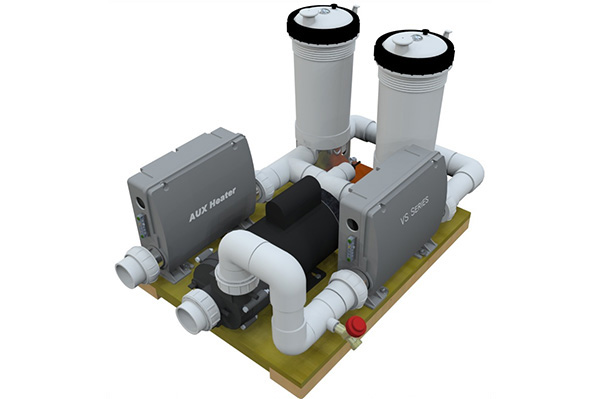 Electric 11 Kw - HiFlow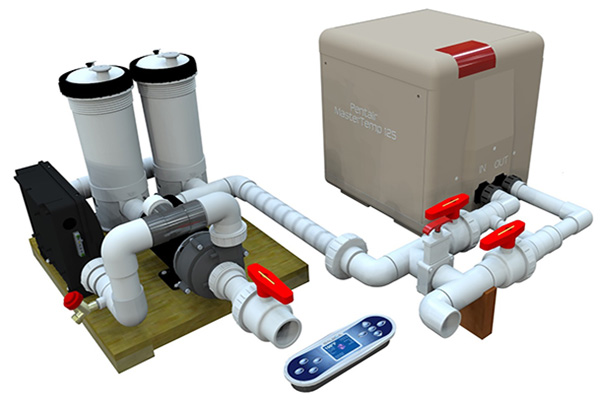 Gas/Propane 125 KBTU - HiFlow
Optional Wooden Accessories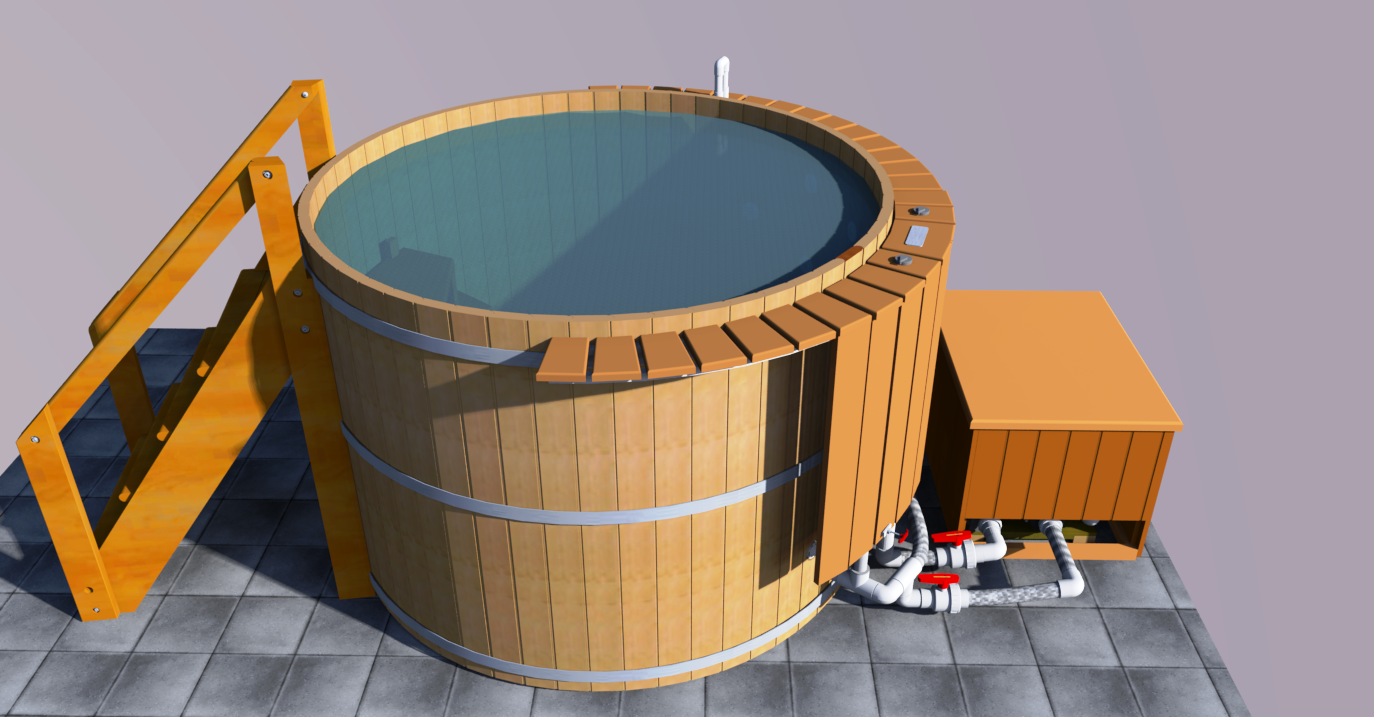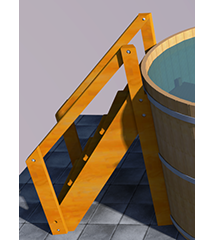 Custom Cedar Stairs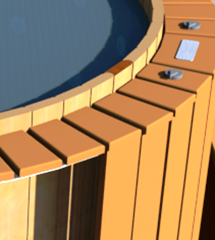 Custom Shelves & Skirts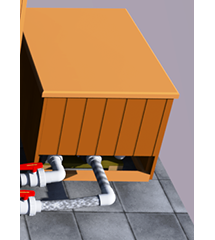 Custom Cedar Enclosure
Aqua Therapy
This hot tub is designed for customers that want more out of a hot tub. Until now hot tubs were limited in their ability to allow movement. The extra depth of this tub makes it ideal for aqua therapy. Yes "exercise" in a hot tub! Our specially designed aqua seat arrangement opens up the rest of the hot tub allowing a full range of aqua aerobics. You're entire body can float in this tub. It is even possible to do simple swimming exercises such as treading water.
Full Body Massage
The aqua center has a unique 360 degree massage center. This is a wall of jets specially designed to provide hydro massage from head to toe. Because you are actually standing, you can massage your entire body including the front and sides. This is simple not possible in any other type of hot tub or plastic spa.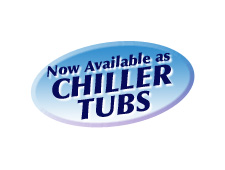 Cold Plunge Therapy
While warm water has great healing benefits for muscle rejuvenation so does cold water. Cold water is great for reducing joint and muscle inflammation and aiding muscle recovery. Sports Clinics and Athletic Centers have been using cold water therapy for decades as part of training and recovery programs.
Assemble Anywhere
Another advantage of the aqua therapy tub is that it can be installed in locations no other plastic tub or spa can. Imagine trying to fit a 5 foot tall plastic spa into a fitness room in your house. You would literally have to tear open the house to get the tub in. The aqua therapy tub is built from clear western red cedar using our unique cooperage design. This means it quickly assembles as a kit. This tub can be installed anywhere that has a min 7 ft door height opening (will fit through almost every door in North America). The floor arrives pre-assembled and all you need to do is follow the easy installation instructions to assemble the walls, seat, and jets. The average hot tub project can be completed in a weekend.
Mineral Ionization Option
We have now added the option of mineral Ionization. Mineral Ionization is the best in hot tub chemical free sanitization. It uses a combination of copper, zinc, and silver electrodes to produce negative ions that sanitize and condition the water for a natural purification system without harmful chemicals. 95% off all our tub owners choose this option as it is great for the skin and no harsh chemical smell and irritation. It also is great for the wood hot tub as regular chemicals can be harsh and cause the wood fibres to soften. The mineral ionizer is also the best system to provide you a hassle free means of keeping your tub clean. Simply set the digital controller and it ensure the right amount on ions are introduced to the water. No more daily testing your water chemical levels. You can literally leave the tub for a month and come back to crystal clear water!
Depending on your Health Care Cover Plan, the Aqua Therapy Tub may even be Tax deductible!
Max Users
1-2 Pers.
Number of Seats
1-2
Diameter
84"
Height
60"
Number of Optional Jets
8
Max # Jets
8
Gallons (IMP)
1185
Gallons (US)
1020
Liters
3861
Pump size HP
1 x 4 HP
Heater
11 kw Electric/ Gas/Hybrid
ElectRequired Service Required
2P-80A GFD (elec) 2P-50 Amp (Hybrid)
Weight (Including Tub)
9500lbs
Electric APRX Heat Up Time
12
Natural Gas/Propane APRX Heat Up Time
4
XHydroTherapy Tub (1-2 per.)
/aqua-therapy-tub.html