Hot Tub Heat Pump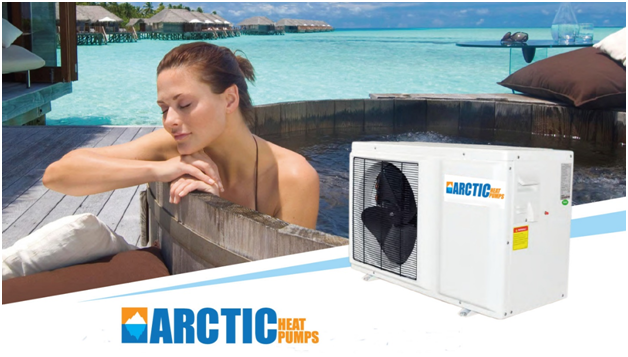 Arctic Heat Pump – North Americas only UL listed cold weather spa heat pump.
Heat pump technology has been widely adopted in the pool industry due to its significant cost savings. In fact most pool heat pumps can save owners 70% or more in heating costs. However these heat pumps have two major problems.
They only work during the pool swimming season and quickly lose their efficiency as the temperature rise.
Their achievable output is the upper 80 degrees, much too cold for hot tub temperature.
Until now most spa owners were stuck with standard electric heaters however electricity is becoming more and more expensive and will continue the upper trend. Northern Lights has partnered with Arctic Heat Pumps to be the exclusive OEM hot tub supplier to use this technology. The Arctic heat pump produces 4.5 Kw of heat energy and can safely do so in temperatures as low 20 F (-7 C) while still providing homeowners operating cost savings over regular spa heaters. For those in climates exceeding this we offer the Hybrid Heat pump system that includes a backup 4 Kw Balboa Spa Pack that will
Automatically provide extra heating power when needed.
Chiller and Heater in one unit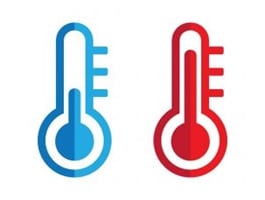 While hot tub users most often reference the need heating aspect, the Arctic Heat Pump is also a chiller if need. That right.....It can heat and cool both based on a simple controller selection. Ideal for hot climates that need a retreat from the hot summer heat! A cold water plunge is a must for Sauna owners. Now can quickly change your hot tub to a cold plunge tu! Cold water therapy has many health benefits and is growing in popularity in North America as we discover what the Nordic Culture has practice for centuries. Find out more about the health benefits of cold water therapy.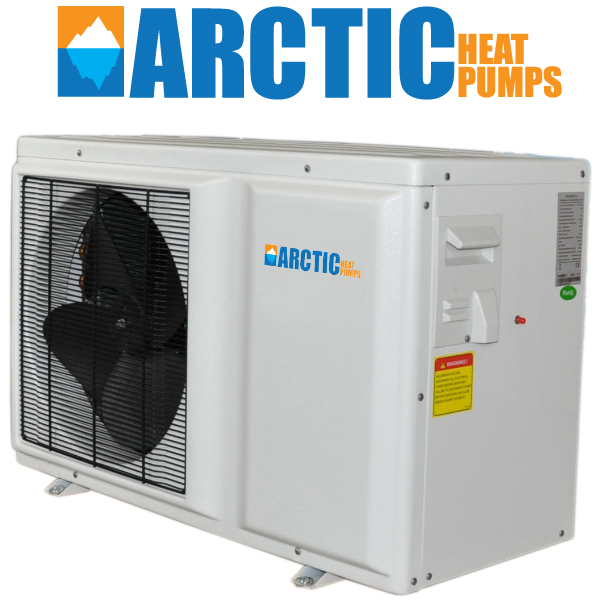 Features
HIGH TEMPERATURE WATER OUTLET
Arctic Spa Heat Pumps generally produce 109°F high temperature water outlet at 80.6°F/71.2°F working condition.

STAINLESS STEEL TITANIUM HEAT EXCHANGER
Ensuring a long working life, Arctic Spa Heat Pumps adopt the stainless steel titanium heat exchanger which keeps a high work efficiency even at high temperature and easy corrosion condition.

ORGANIZED PIPELINE DISTRIBUTION
When open the casing of the units, copper pipelines and water pipelines is distributed tidy and clearly, making much convenience for users to conduct heat pump maintenance.

GET DISCOUNT
Save upto 70%

LOW TEMPERATURE
(20 F/ - 7 C)

How it works
Parameters(60HZ)
Model
PASRW
012-SPA
Heating Capacity
Btu/h
15300
kW
4.5
Heating Power Input
kW
1.1
COP
/
4.09
Running Current
A
5.0
Power Supply
/
208-230V- /60Hz
Compressor Quantity
/
1
Compressor
/
Rotary
Fan Quantity
/
1
Fan Power Input
W
90
Fan Rotate Speed
RPM
850
Fan Direction
/
Horizontal
Noise
dB(A)
47
Water Connection
inch
1.5
Water Flow Volume
gal/min
1.5
Water Pressure Drop (max)
kPa
8
Net Dimensions(L./W/H)
inch
33.9/15.8/21 .7
Shipping Dimensions(L/W/H)
inch
38.0/16.6/25.2
Heating: Outdoor air temp(DB/WB): 80.6'F/71.2'F, Water temp(in): 104'F;
The data above is only a reference, specific data please refer to the nameplate on the units.
Images